Check out this little legend of a robot, who wants nothing more than to be a tiny hero! Brought to us by Redstart Interactive, 'Get-A-Grip Chip' is an adorable, little 2D platformer where you control a little robot with a grappling hook/clamp/thingy attached to its head, using it to swing Chip around, traversing the multiple levels in an attempt to save Chip's little battery buddies!
Out now on the Nintendo Switch, this isn't Chip's first rodeo! Get-A-Grip Chip was first released on PC, Oct 2020, and the gameplay itself is much the same. You can check out more about the general gameplay by reading the full review by our friend Bigfoot here.
The Switch isn't known for being a graphics powerhouse, but a bonus of Get-A-Grip Chip's more basic style of graphics is that you don't lose anything with the transition. Whether playing it in the dock or hand-held, the graphics are just as good as they are on PC.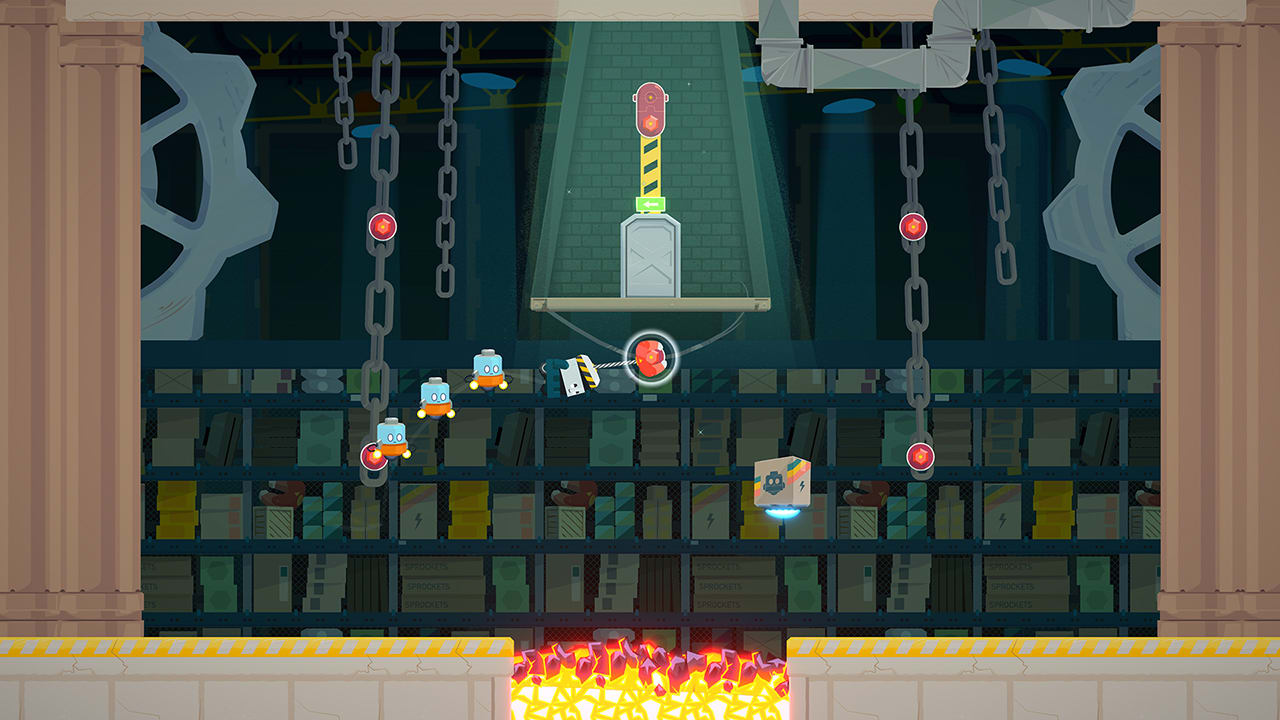 I can't really discuss how it felt to maneuver Chip with a mouse and keyboard, I can tell you that I'm yet to play a game where it feels more intuitive than the sticks on a controller. Playing the game in handheld mode is slightly more awkward due to the width of the device, but playing it in the dock with a pro controller just felt smooth. You'll find yourself smashing time records every run-through.
Bigfoot theorised that Get-A-Grip Chip could truly shine if it had a chance to run on other platforms, and I am happy to say he was 100% right. This game is a fantastic travel companion on the Switch; being able to play it for either 5 minutes or 2 hours. With quick access to compare your times with a leaderboard, I found myself addicted to beating the other players' times. As cute as it is fun and challenging, Get-A-Grip Chip is definitely worth picking up.
The Good
Gameplay
High replay-ability
Cute art-style
The Bad
No customisation
Repetitive gameplay