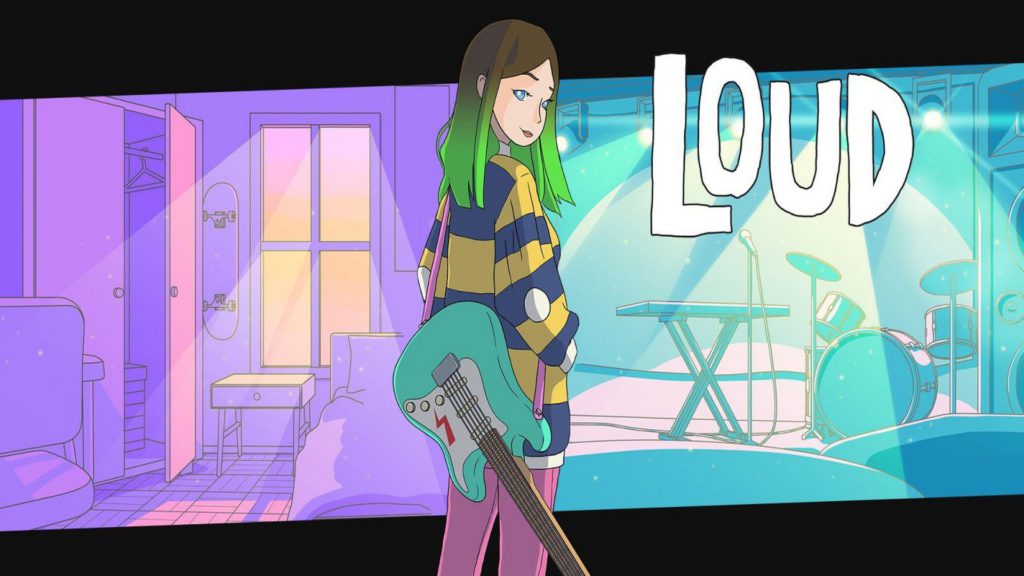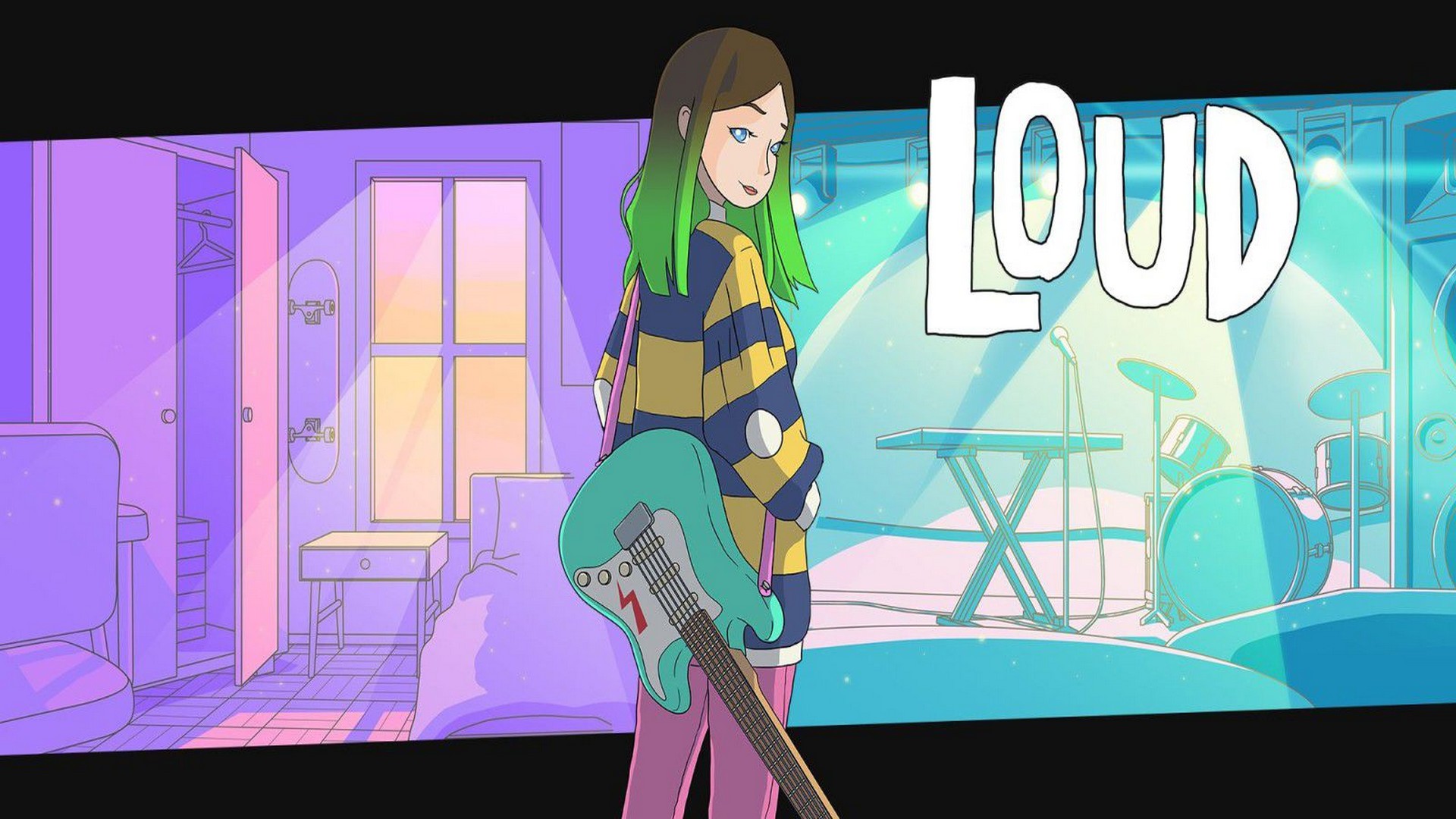 'LOUD' is a new rhythm-based game created by HyperStange, and published by QubicGames. LOUD will have you hitting riffs as you play along to the custom soundtracks created for the game.
Players will take on the role of a teenage girl, Astrid, as she is in her room rocking out to music on a broom. As the story develops you will move out of the room to more public locations after getting a guitar as a gift from dad, as you reach for the stars and achieve your goal to become the ultimate rockstar.
LOUD plays very similar to the past 'Guitar Hero' games in the sense that you will have to hit the note at the correct time with it even having long notes that you can tweak with either analog stick while holding the note. The training segment will teach you which button controls the line where the notes will travel so for the left side you will be using the D-pad's up, left, and down, and for the right side will be X, A, and B.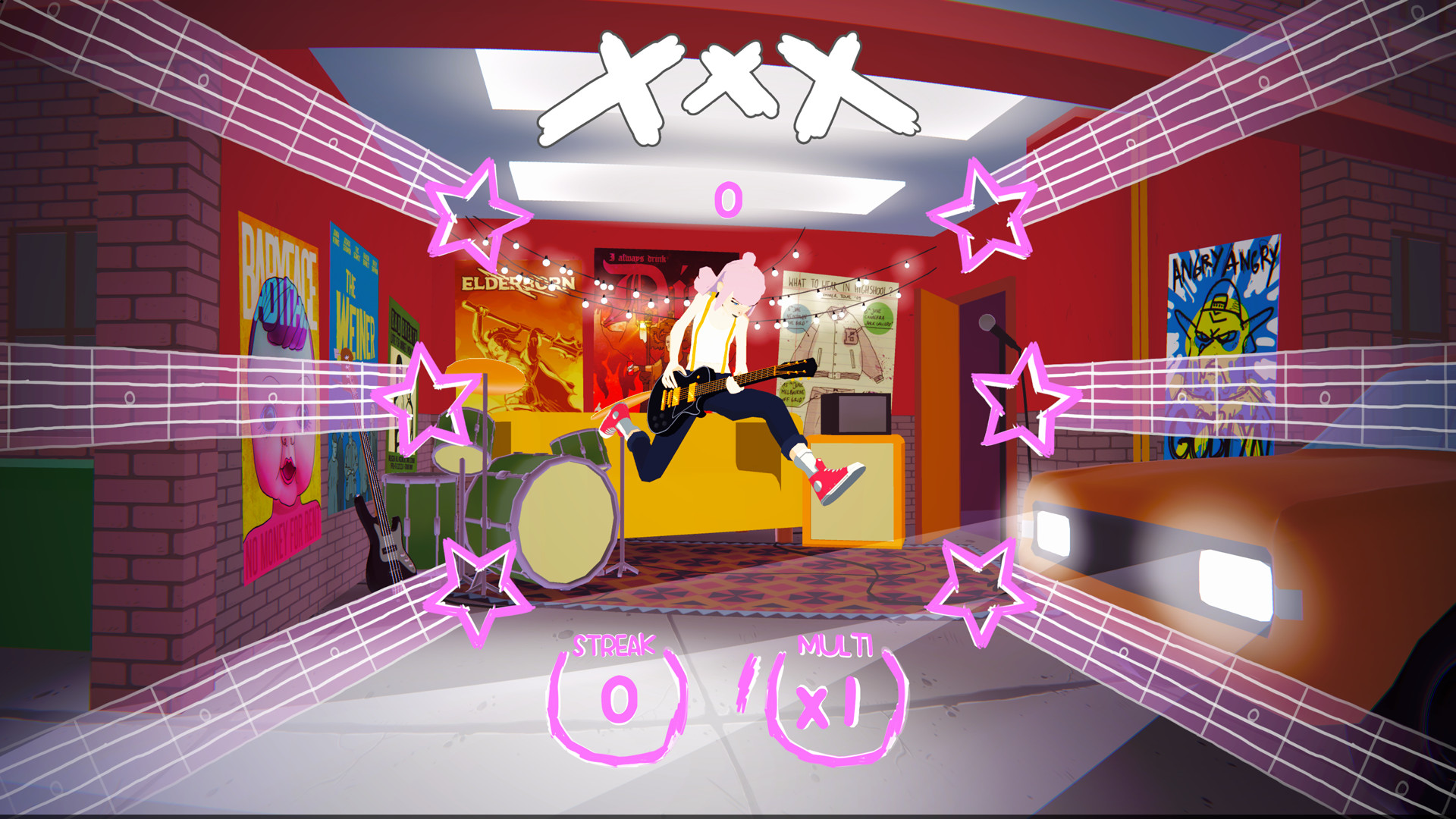 The more notes you hit will reward you with bonus points like Star Power. It is automatically triggered this time though, so no having to tilt back on the switch to activate it. You will be able to calibrate the game for your desired input in the settings at any time and it will ask you to do this the first time you start playing for the best gameplay experience.
The graphics and art style of LOUD are simple but efficiently pleasing. The background will always depict where you are in the storyline from the bedroom to dive bars, there is an excellent background present. Astrid being the main character, is always center screen as the notes travel down the fretboard of a guitar toward her as she seemingly glows in blocked out like colour to frame her body.
When you hit a note, Astrid will react by hitting it also on the broom/guitar. It is easy to track when a note is coming up as it is a bright star travelling towards Astrid. The changing of locations, outfits, and equipment is a nice touch as it made me enjoy the adventure Astrid is on.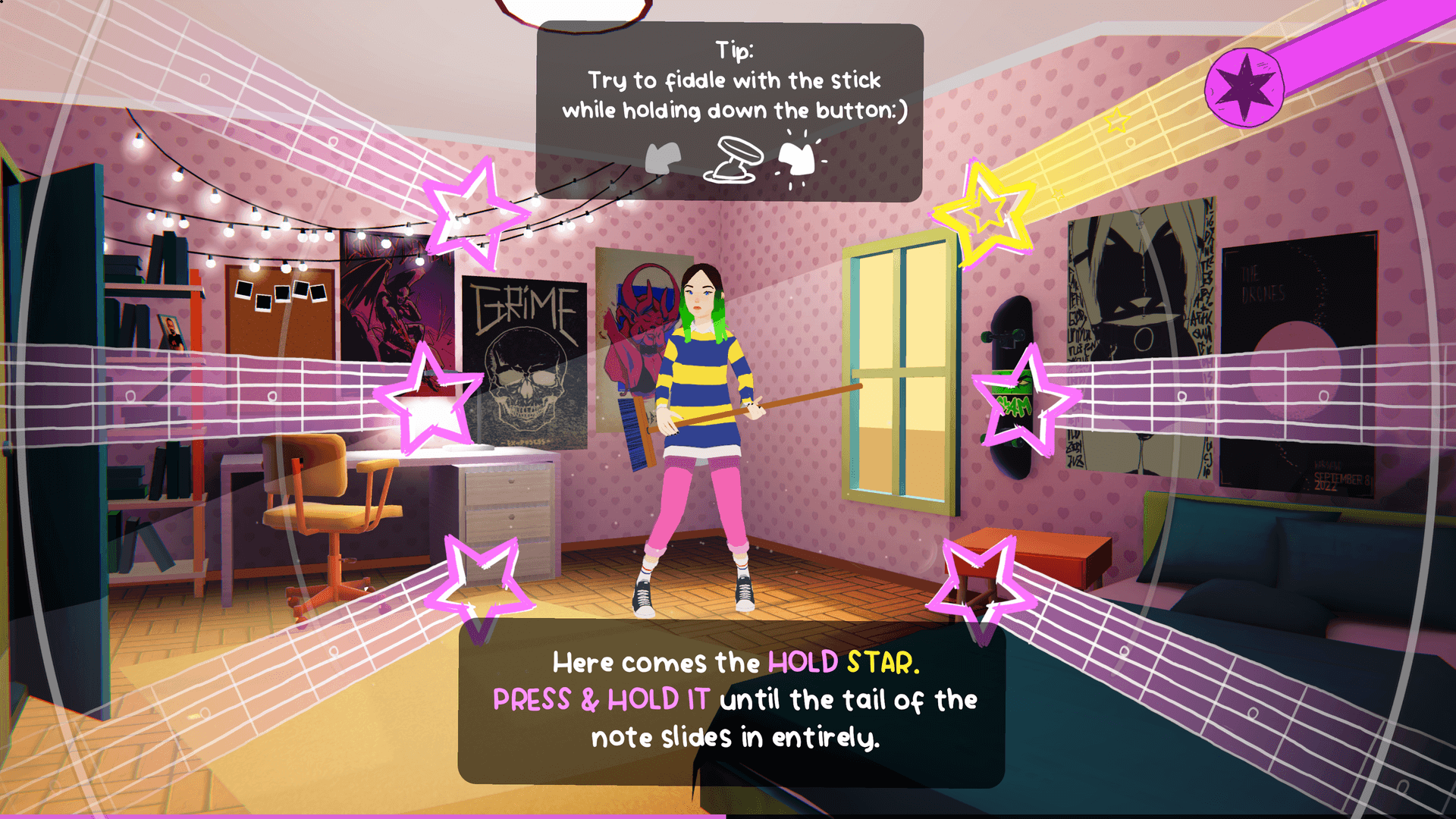 LOUD features a custom soundtrack created for the game and the songs are a great selection. Depending on which difficulty you play on will reflect how many notes you will hit in the songs. It definitely though has a soundtrack that will have you rocking out while you are playing.
In conclusion, LOUD takes an old classic concept of rhythm games from 'Guitar Hero' or 'Rock Band' and uses it in a new setting which comes across nicely. It is a game for players of all ages since you will be mastering these new songs across all the difficulties available in no time.
LOUD is a great wholesome game as you experience Astrid's dream of becoming a rockstar and being present for all the big next steps makes for a rewarding experience story-wise. There is a Freeplay mode available if you just want to master certain songs or skills further too. I hope to see if there will be any future DLC to bring out more newly created tracks to this amazing game.
The Good
Great soundtrack
Wholesome story
Pretty visuals and backgrounds
Easy control layout
Free mode to pick which song you want to play
Replay-ability with difficulties for songs