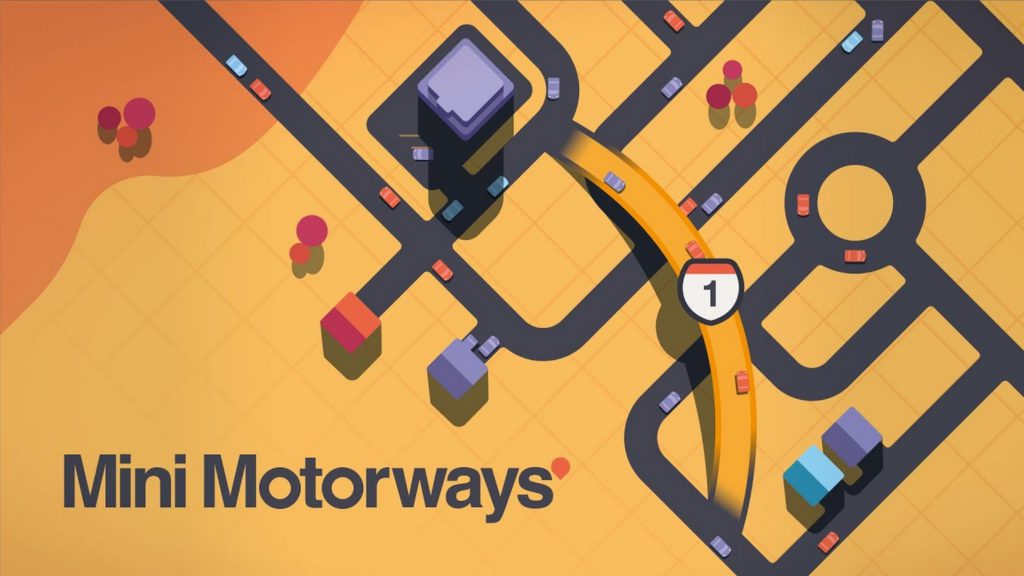 Mini Motorways is the second game created by Dinosaur Polo Club, a New Zealand-based studio working out of Wellington, and their first title Mini Metro was well-received by indie lovers. In Mini Motorways, you will build a road network and have the city booming with traffic.
As you build your spiderweb of roads, players will unlock parts to better direct traffic or make new pathways possible. It is a very relaxing experience and has no skill barrier, enabling anyone to pick up and play. There is no wrong way to play, which is a nice change from most games we play today.
The aim of the game is to direct the coloured cars to the corresponding building and collect pin markers, but if enough markers build up in a location it will result in ending your run on the level. The game is more to see how long you can last and how many trips are made before restarting or moving onto another level.
There are additional locations to unlock and this can be done by reaching your objective, typically reaching a certain number of trips on the level prior. A clock in the top right of the screen will display what day you are currently on, and each time you make it through a week, you will be given the choice of two rewards.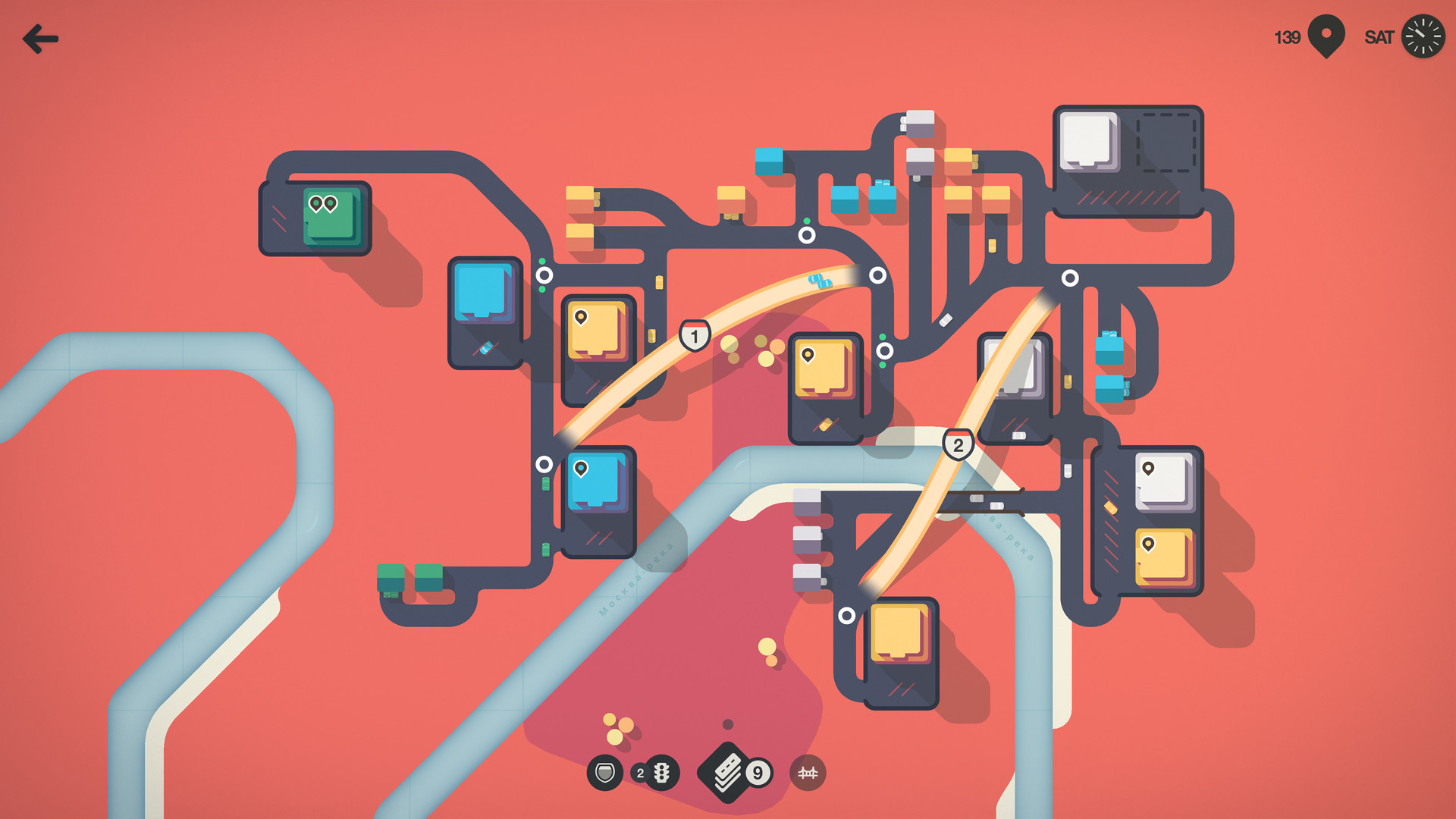 They can range from bridges to make travelling over bodies of water possible, roundabouts, traffic lights, or highways. Each reward will also come with more pieces of road, and certain rewards will reflect how much road you earn, so be sure to double-check before picking.
Mini Motorways offers a different range of lighting options that can be used while playing, such as light and dark modes, and an option for players that are colour blind. The dark mode was my personal choice, as there is a lot of white on the map and it can be very bright, especially during nighttime playing. In terms of soundtrack, it tends to grow and become more detectable as the city grows, but other than that, the sounds are very minimal – it makes a sound when a new marker spawns in and that's about it. I would prefer more of a relaxing and constant soundtrack throughout.
Mini Motorways is an ideal game for kicking back and just relaxing. It is easy to get lost in, just like it was with Mini Metro. The team over at Dinosaur Polo Club are sticking to what they know and are doing a good job at it. I was an avid fan of Mini Metro, so I was very happy to see the new instalment to the Mini series was out. What makes these games stand out is how easy they are to play, regardless of skill level. It is a balanced game for all ages. My only concern is the soundtrack – I personally prefer something more consistent.
The Good
Easy to play
Lighting and colour blind options
Devs sticking with a working formula
Relaxing and easy to sink time into
The Bad
The soundtrack could be better utilized