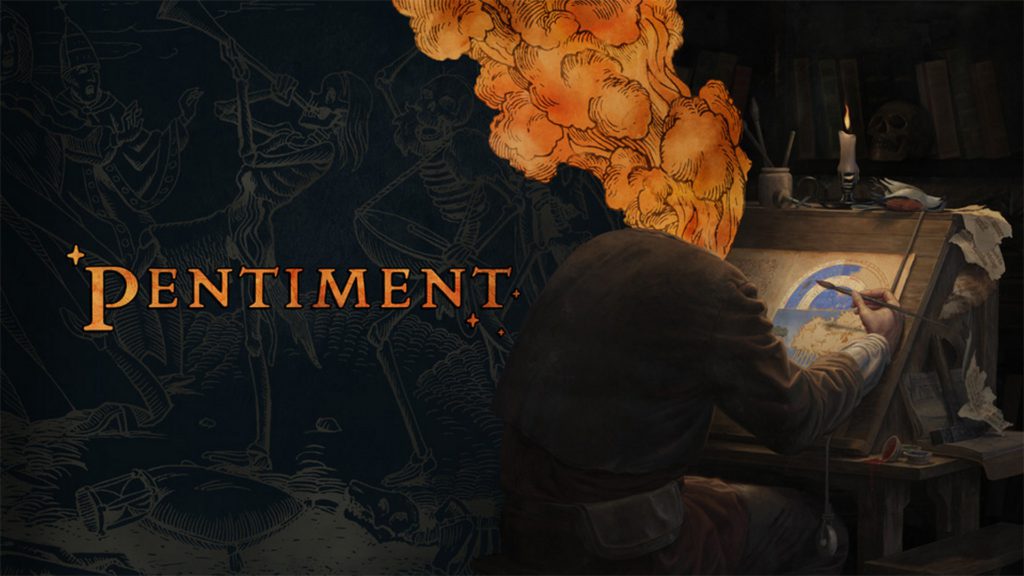 Pentiment is the upcoming title from Microsoft and Obsidian Entertainment and is a historical narrative adventure game. Players will find themselves engaged with the story and hooked on the characters they will meet as they play. Coming November 15th, It will be available through the Steam store, as well as GamePass for PC and Xbox One, Xbox Series X|S, as well as the Cloud Gaming Service.
Players will start their adventure in Bavaria, Germany, in the 16th century, playing as Andreas, a journeyman artist, as he investigates the murder of which his best friend has been accused. The story spans 25 years during a time when religious and political change is happening.
Choices you make will impact the world and the community within the game, meaning there are hours of gameplay so that you can experience all the changes and outcomes of events, meeting and interacting with an extensive range of characters, each with their own personality and their own stories to share. As such, the gameplay is quite simple and to the point.
You don't play much in terms of movement, it is a side scroller after all, but the main focus is the dialogue you share with the characters, and working out the secrets hidden behind their words and actions.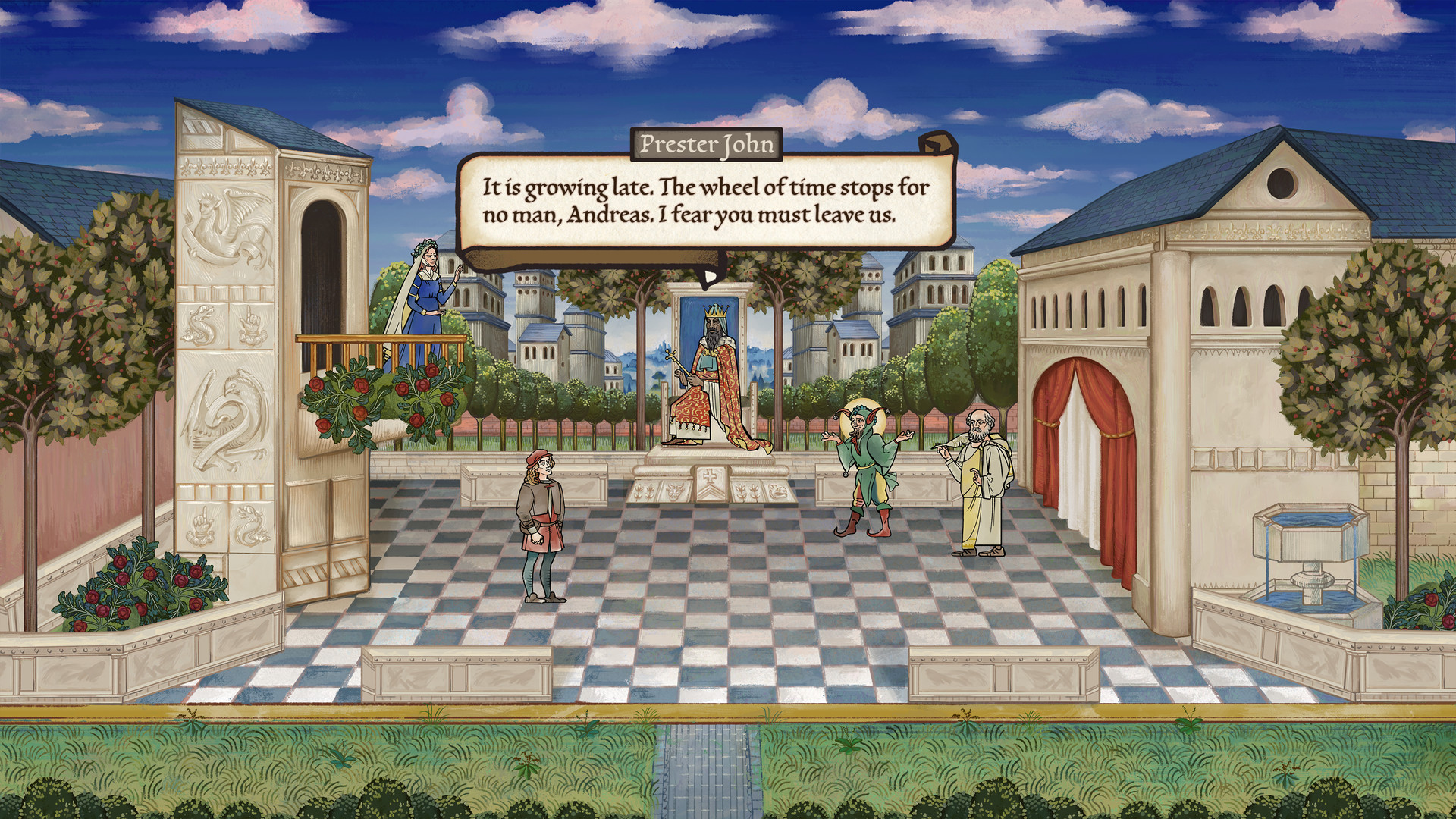 The visuals for Pentiment, at first glance, are not current-gen, or even last-gen impressive, but what makes it remarkable is the attention to detail. The way it is all portrayed is how 16th-century artists saw themselves during that time when they would draw their day-to-day activities. It is inspired by the historical art and manuscripts of the era, transforming books and paintings into a living world to experience.
An exciting aspect is that when Andreas is talking to someone, the font style will change based on Andreas's view of the character's educational standing, including incorrect spelling and grammar underlined in red. There is no spoken dialogue in the game, but instead, we can hear the scratch of a quill as speech bubbles are filled with text. As part of the accessibility options, you can enable text-to-speech for those that may struggle with reading certain font styles used in the game, and music can be turned off for those that are worried about DMCA strikes, but it blends in with the background nicely and does not stand out as much.
There is a range of helpful features that can be turned on in the menus, such as high contrast modes, as there are many dull and bright sections used in the background and foreground. Colour-blind players can adjust this to best suit their needs.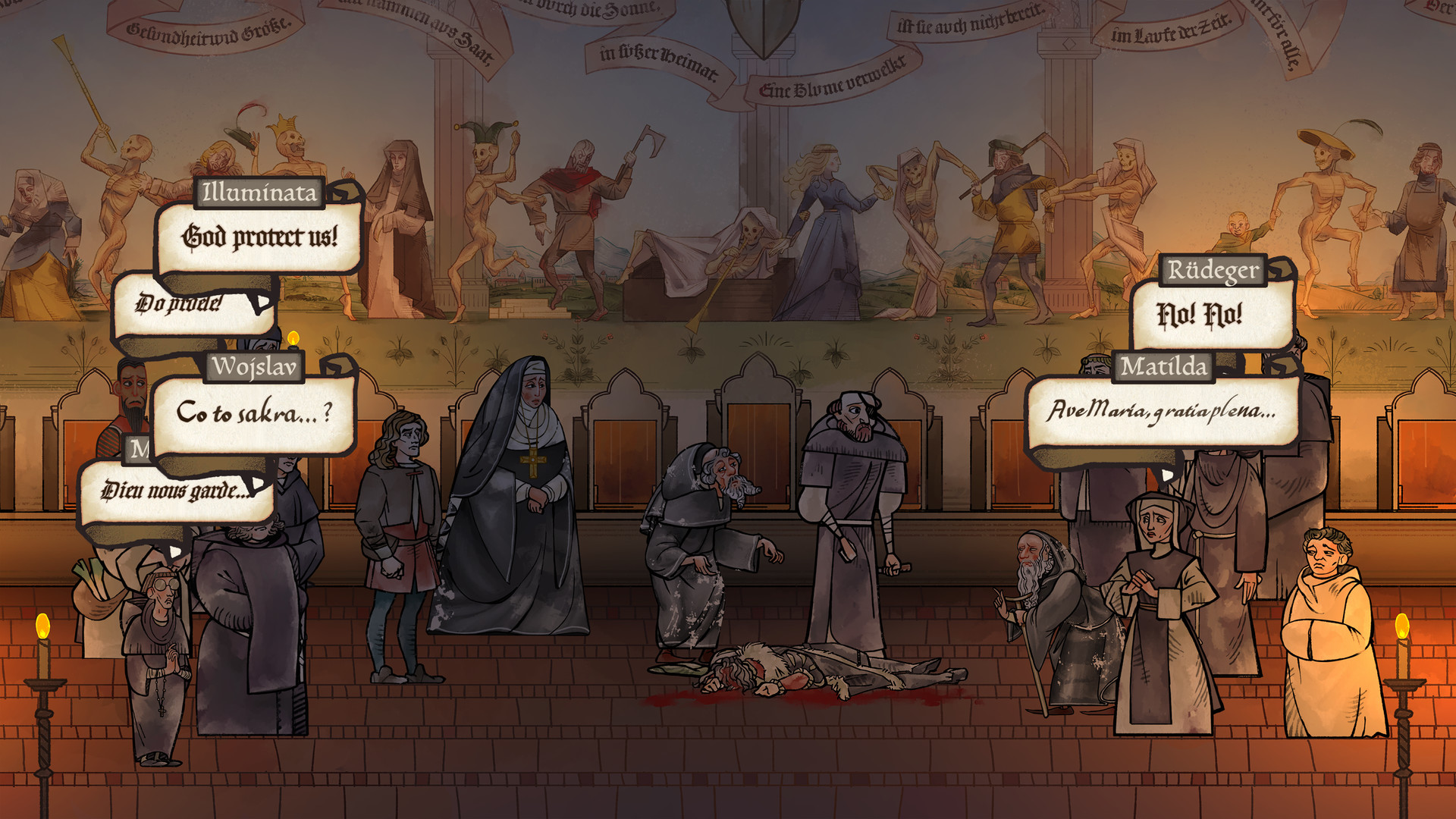 The font scaling is one I used right away, as small text is my worst enemy, and if you are unable to play with text-to-speech, there is an option to change the font to an easy-to-read style instead. Pentiment also features an in-game glossary, letting you interact with keywords that may come up in dialogue and giving you more details on characters or events that will be tied to the words.
Pentiment is a unique and fantastic historical adventure game that will hook players familiar with the style, but it won't be for everyone as it is really slow to progress and people may lose interest if they don't give it a chance. I find reading and writing to be a bit of a weakness for me, so having a game filled with text struggled to keep my attention at the start, but then when I got more into the story, I was hooked.
I found myself wanting to keep coming back to it for the next step in the story, eager to find out who I would meet next. I do wish there was more of a voice-over side of the game, as it would've made it easier for me to advance the story, but all in all, it was a fairly good title to play, and it is clear that Obsidian Entertainment did their research when it comes to portraying the 16th century.
The Good
Gripping story
Colourful characters
Great use of font styles
Historically accurate with art styles
Accessible options to assist players
The Bad
Lack of Voice Overs
Slow starting point
A lot of reading is needed